Today I received a much anticipated parcel from Justine of
Justine's Halloween
, who if you can't tell by her name, is a fellow Hallowe'en fanatic! I adore her blog, it's always such a pleasure to read and we more often than not end up getting into lengthy conversations over her posts as we do seem to have quite a lot of interests in common! Not only is she a fantastic writer but she is an artist too!
A little while ago she hosted a 100 follower giveaway and I was over the moon to have won it! The prize was a Hallowe'en art print of my choice from her
Deviant Art
shop and since I had been meaning to buy a deck of her
Old Maid
cards from her
Etsy shop
for quite some time, I thought I might as well go ahead and get it so both the cards and print I had won would arrive at about the same time. I'm still waiting on the print but these cards will definitely keep me entertained in the mean time!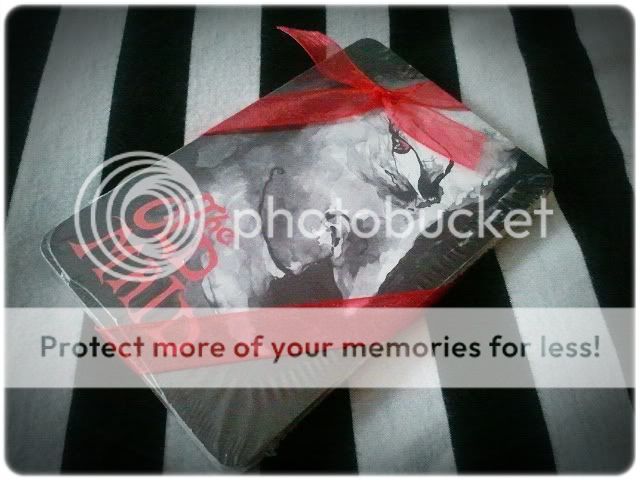 There are 38 cards in all featuring 19 of her spooky character paintings, which if you're interested in, you can buy in larger prints from her shop! I absolutely love them and I can't wait for my print to arrive!
Who's looking forward to the premier of season two of
The Walking Dead
this month?! I can't
bloody
wait! It's been almost a full year since The Walking Dead aired last in the UK and I don't think I can wait much longer! In the meantime here's something that I made last night using Photoshop..